Not everything needs to be captured "live." Some work happens asynchronously, or is based on synthesizing large data sets offline, or just needs more time than a single event. Here are some sample projects completed in studio recently.
This illustration was drawn by hand using markers on 36″ x 48″ multi-media paper. The concept was to represent the 5 aspects of creating community for Chill.org 's Compassionate Sacramento initiatives. The people represent the rich diversity of Sacramento and inspire all community members to see themselves represented in the various scenes.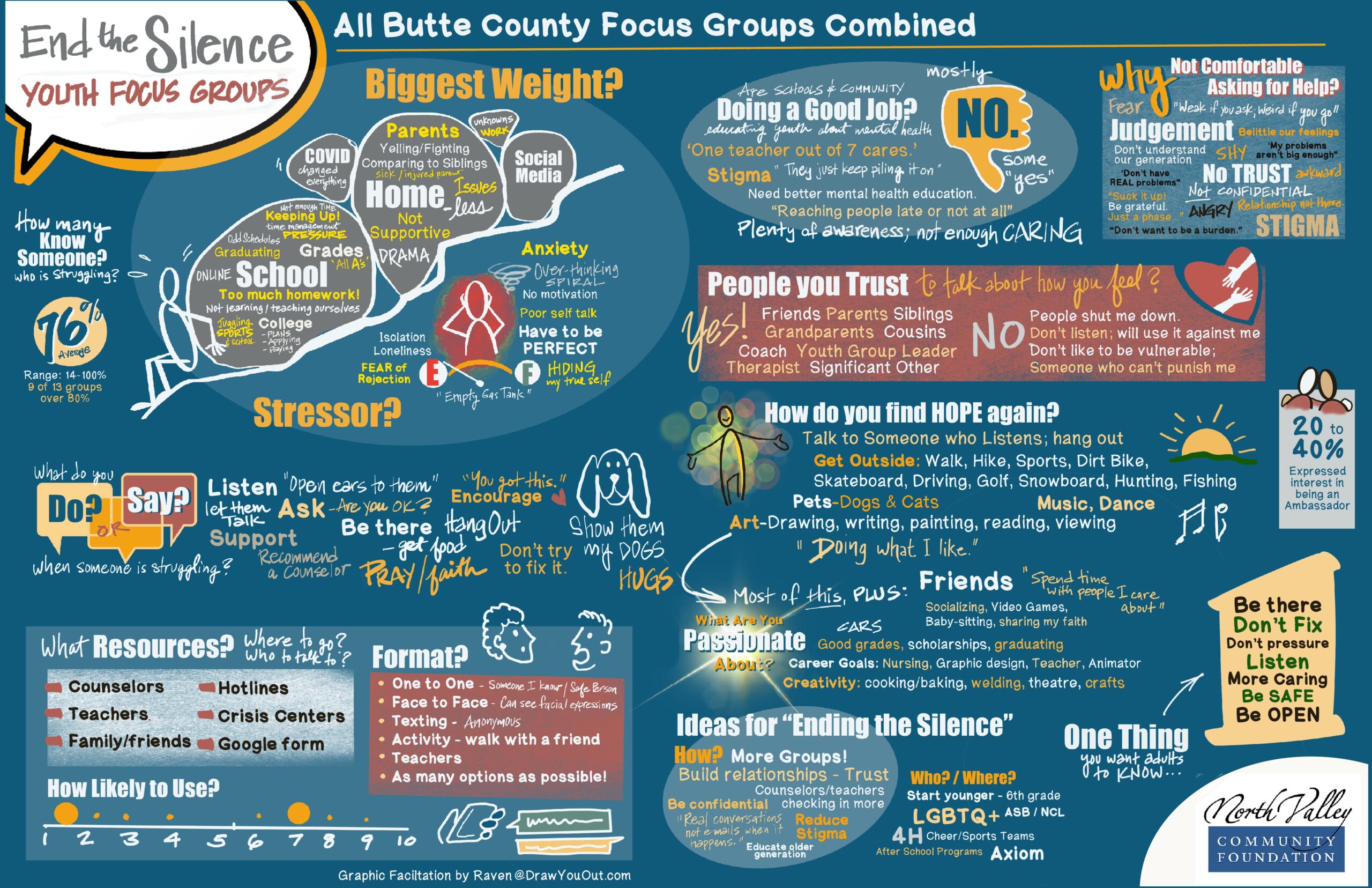 In 2021, North Valley Community Foundation hired me to synthesize the data from 13 different focus groups into a cohesive graphic that captured the responses of teens on the topic of suicide prevention. The community was still traumatized from fires and a pandemic when they recognized and addressed the growing mental health crisis for their teens. The images generated from this graphic found their way into a youth summit.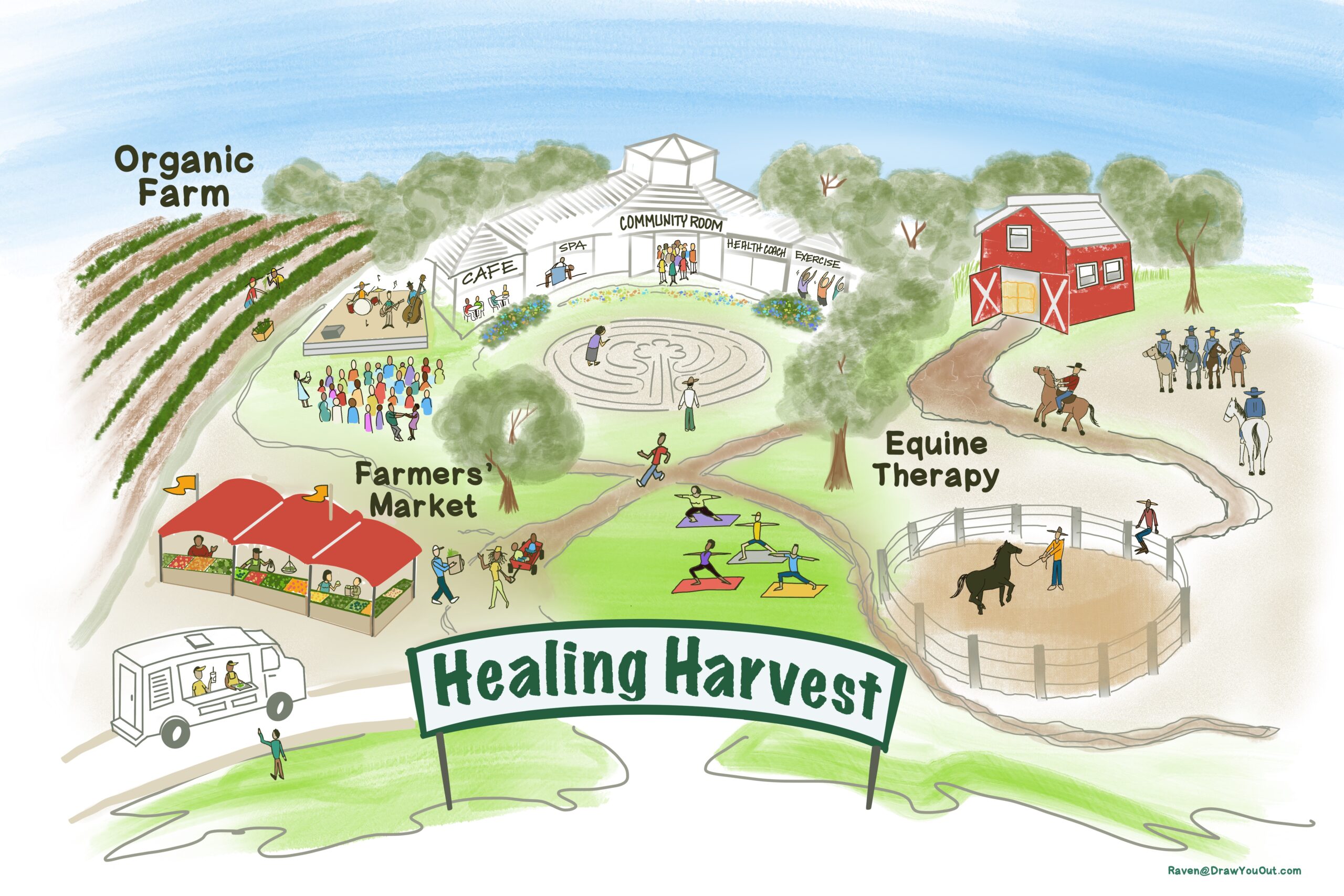 How do you engage potential partners, investors, and community members in a big idea before
it exists in physical reality? Visualization! This drawing depicts a project vision for Healing Harvest, a space in Stockton that will be home to an organic farm, equine therapy, healing arts, a farmers' market, a spa, and community gatherings.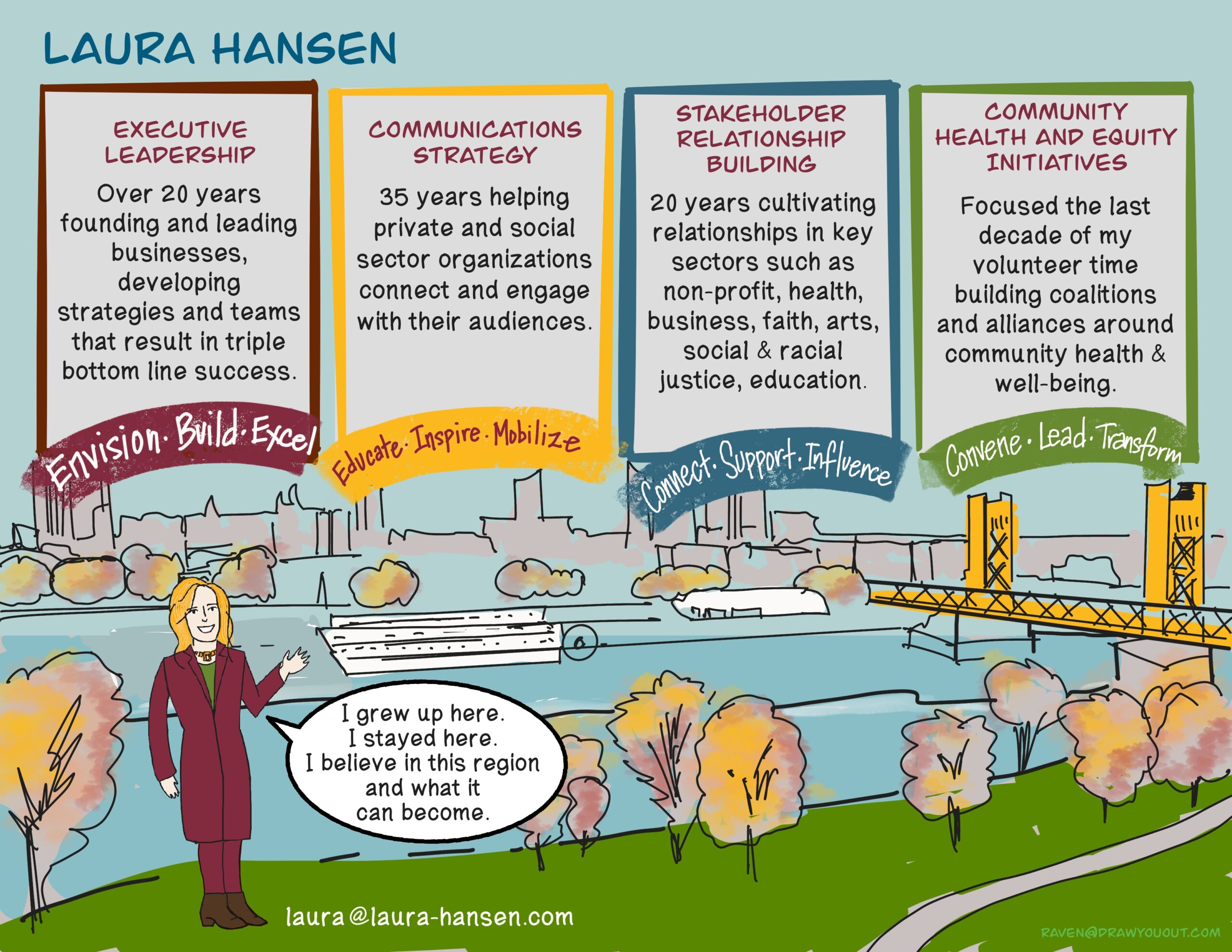 Sometimes we need to stand out from the pack and a visual resume (in addition to the detailed text document) is just the solution needed. This illustration for Laura Hansen shows her connection to the city she works to enliven.