An iPad Pro, a Zoom link, and I can capture the ideas and key moments of your event anywhere in the world. The skills of synthesis and deep listening are the same, even as the tools evolve.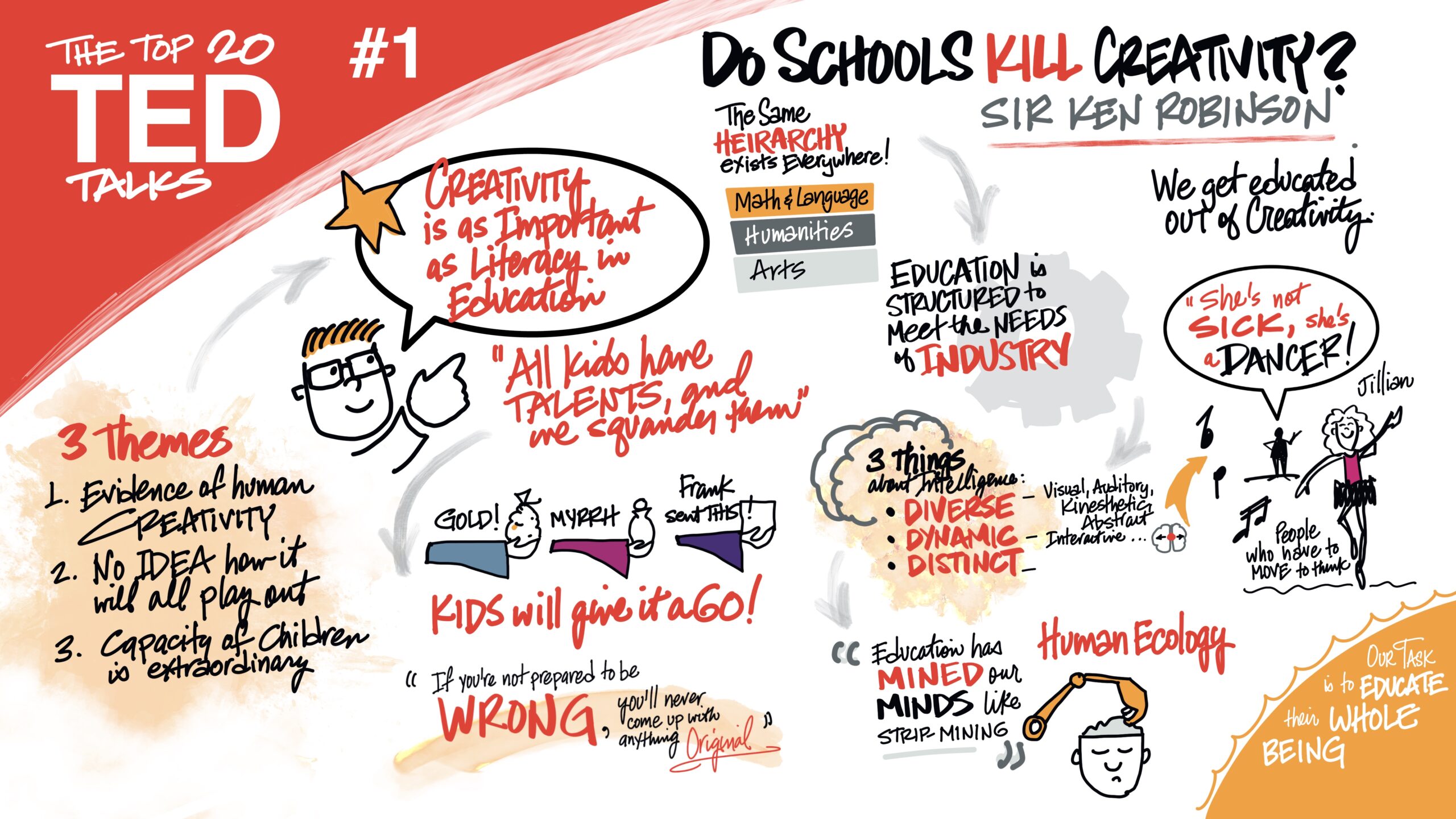 To get up to speed with digital tools, I began doing practice captures of famous TED Talks,
including this one, which has had more views than any other to date.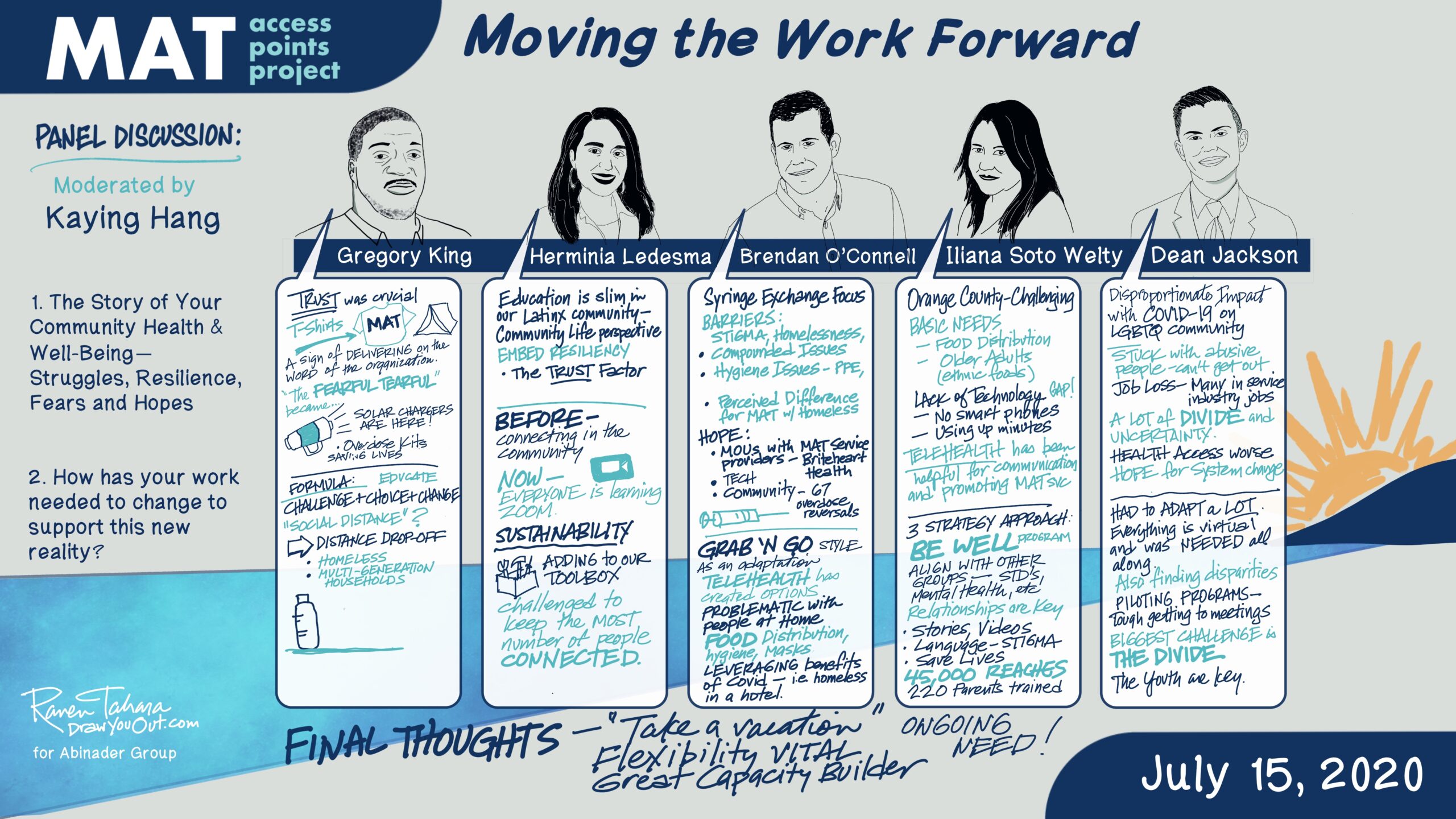 A group I had been working with pre-pandemic met for a final panel discussion online. This chart was drawn up ahead of the meeting (likenesses of panelists, their names, etc.) with capture areas for their main points in real time. This could also be an example of studio work if someone else had filled in the template.
These slides represent captures from 10 unique segments over the course of 8 hours during an online summit.
[Mouse over the image to activate controls. Click arrows to move forward or back in the slide deck.]
Raven,
WOW! Thank you so much for capturing the day for us with these amazing graphic recordings. I love looking back through each page and being reminded of the incredible journey we were on throughout the day.  This tells the story beautifully! 
On behalf of the Entire Thrive Healing Summit committee, we thank you! Your contribution to the summit experience was fantastic. We are so grateful to have your amazing visual recording to remind us of all the beautiful work that was accomplished.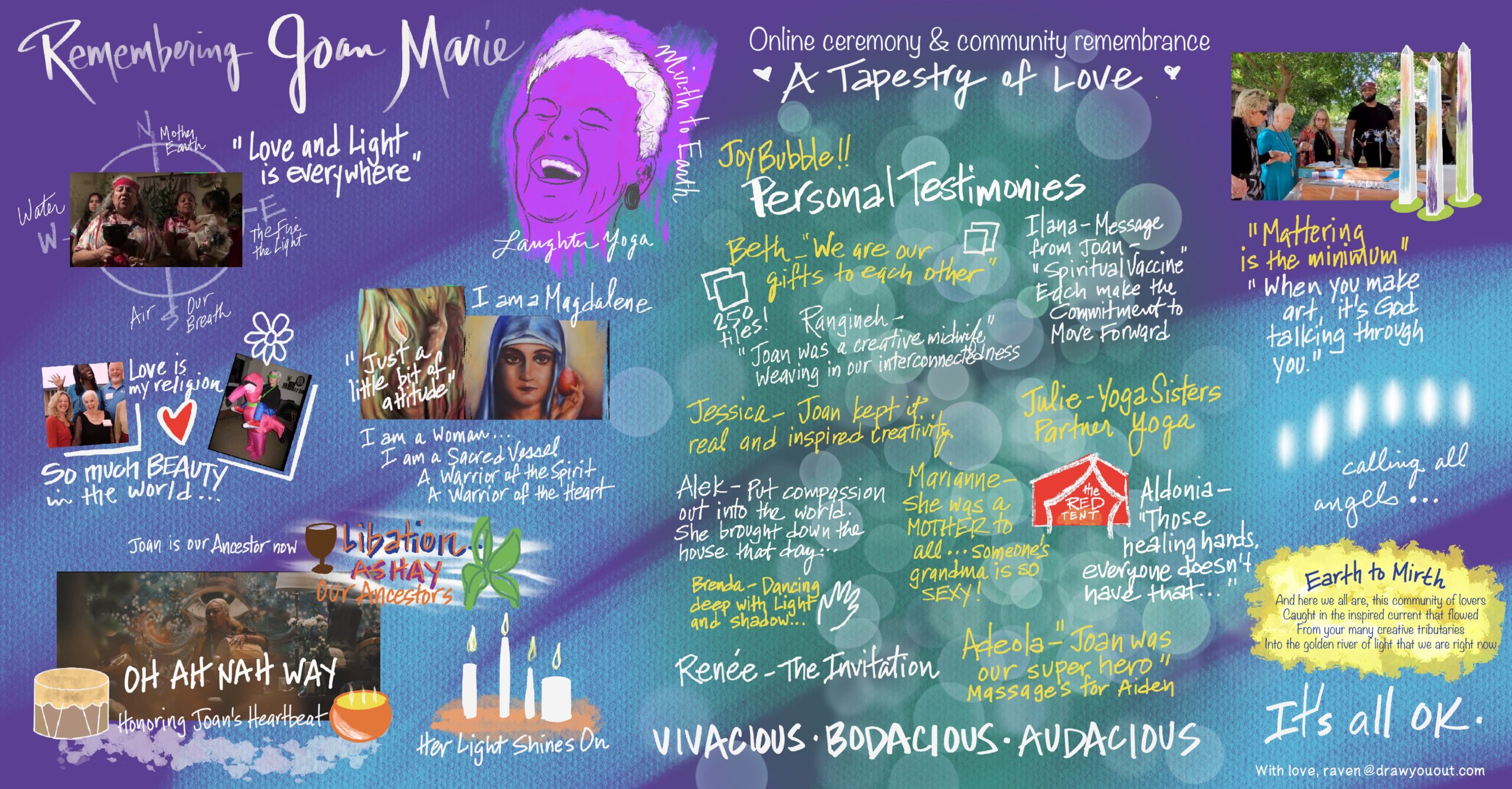 2020 and 2021 changed the way many of us not only did meetings and conferences but also weddings, funerals, graduations and other major life events. This image was created as a touchstone of remembrance for a dear friend who passed in 2021. It includes screen captures from videos and slides as well as words from friends who shared fond memories.